The Oracle and I have been juicing a lot this year. It mostly came from watching the documentary "Fat, Sick and Nearly dead." If you haven't seen it or if you are interested you should search for it as it is free to see.
This morning I had pine-lemon/lime... here is the recipe:
1/2 pineapple
2 celery sticks
1 lemon, 1 lime & 1 pc of fresh root ginger
Seriously tastes like a lemon/lime freezie!
I'm not too sure I'd enjoy this one for breakfast again... my belly prefers softer foods. Then you have The Oracle that could digest a rock for breaky if he so wished! LOL
Anyhow..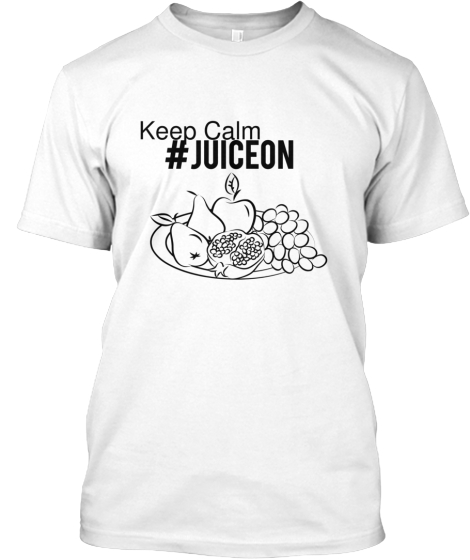 PS. Yes I did create this T shirt! Isn't it sooo cute?