I had such an amazing time yesterday teaching Reiki Level 1. I adore this class, modality and even more enjoying how other's excitement blasts open when they learn how to use Reiki. For those that don't know Reiki is a Japanese relaxation technique; when the body is relaxed it heals itself. You can check out more if you want on my site
http://www.reikiandyoga.com
At the beginning of the class we do a grounding meditation. It's a really simple one which takes you into an open field, you find a place to sit down and relax and connect with Mother nature.
As I was guiding the one student I had my eyes closed, talking away - teaching the meditation and doing it myself also. As soon as we got to the portion of walking in the field I saw the woman clearly in front of me wearing a maiden's dress, smiling, laughing and spinning in a circle. She looked so happy. It was as clear as day.
It was rather odd as this is the first time something like this has happened. I never normally connect with someone during a meditation - not this way....seeing her so clearly. When we finished the meditation I shared this with her.
She then shared that this is her favourite meditation to do is imagine herself spinning in an open field!
The synchronicity of the entire day was incredible. I felt so blessed. I was also really happy about how open my third eye was on this day.
I have had maidens on my mind lately though so maybe that's why my brain put her in those specific clothes.
Did you happen to see my Healing Goddess Calendar over on Etsy... here's the cover of one: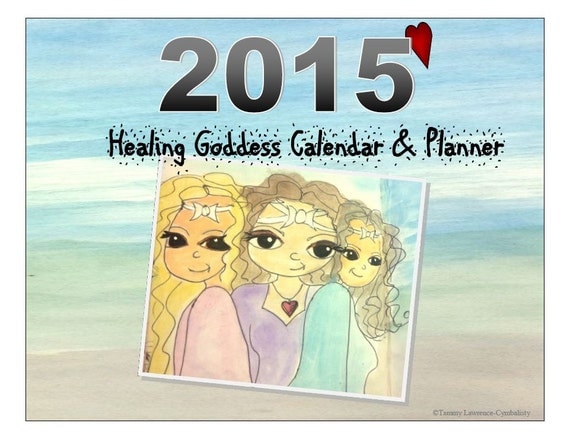 The first one I was in ink - which I chose to keep black and white figuring people could add their own colour to it: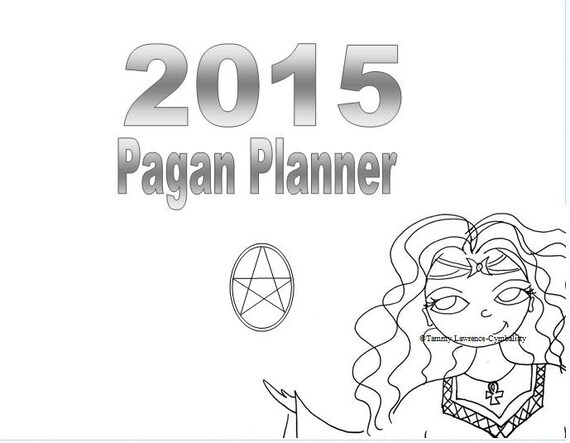 Aren't they cute? I love them all.
Speaking of cute you should see the little birds I've been playing with in watercolour! So adorable. I love them also. I'll have to wait and post them at a later date though as I've made a few for Yule presents so I don't want anyone having a sneak peek!
Wishing you the best week - happy planning for the holidays,
Tam
x
PS. Remember "Failing to plan, is planning to fail." ~Allen Lakein or as my Dad says, "If you don't have a plan, you'll get there." (Meaning.. no where! LOL)